Victory Golf Pass Charitable Giving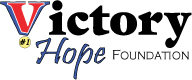 Giving Back
Victory Golf Pass is dedicated to giving back to the community! Victory Golf Pass donates through our Victory Hope Foundation to many worthy local and national charities including the Crohn's & Colitis Foundation of America, and Junior Programs through the PGA of America. We are pleased to announce that on August 5, 2009, the Victory Hope Foundation was approved by the IRS as a 501 (c) (3) tax exempt private foundation. Contributions to the Victory Hope Foundation are tax deductible.
To date Victory Golf Pass has donated in cash and contributions $140,000 to worthy charities such as the Crohn's & Colitis Foundation's Camp Oasis summer camps for kids with Crohn's Disease or Ulcerative Colitis. At Camp Oasis, kids enjoy an exhilarating, fun summer camp experience in an environment that shelters them from embarrassment and provides a support network that is critical to recovery. We are proud sponsors as well of the Philadelphia PGA Section and the Philadelphia PGA Junior Tour.
Our Mission
Our mission is to provide both charity and public awareness for Crohn's Disease and Ulcerative Colitis, the two main disease categories called inflammatory bowel disease (IBD). Ulcerative Colitis is a chronic disease of the colon. Crohn's can affect any area of the gastrointestinal tract, including the small intestine and colon. Both diseases are characterized by an abnormal response by the body's immune system causing chronic inflammation and symptoms such as persistent diarrhea, severe abdominal pain, weight loss, bleeding, and fever. Children may fail to develop or grow properly. Many patients require hospitalization and surgery. These illnesses can cause severe complications, including colon cancer in patients with long-term disease. Some 1.4 million American adults and children suffer from Crohn's disease or ulcerative colitis, with as many as 150,000 under the age of 18. Most people develop the diseases between the ages of 15-35.
For more information about Crohn's Disease or Ulcerative Colitis, please visit the
Crohn's & Colitis Foundation of America's website www.ccfa.org.

Check out the CCFA's Newsletter for an article on Victory Golf Pass

Click on the thumbnail above to read a letter sent from the
Crohn's & Colitis Foundation of America.